The Business Card you've been waiting for!
Smart – Sustainable – Reusable – All in One
Order Now
Trusted by 1000+ companies worldwide
Apps not required
Fully Customizable
100% Eco-Friendly
Fast Shipping
Design the way you want it!
Gold, Silver, White on Matte Black Laser Engraived on Metal and Wood
100% Eco-Friendly cards
Order Now
How it works?
We made it as easy as possible for you to get started in just 3 steps, contact us if your have any questions.
Choose your card

Choose from metal, bamboo and plastic cards, provide your name, job title and logo to print on the card.

Choose

Set up your profile

Download our free App to link your card and create your profile. Available on App Store and Google Play.

Download

All set and ready!

Enjoy the awsome features of the app and your new generation card! Contact us if you have any questions!

Contact
What Are The Features of x-one.vision?
Multiple Profiles

In one app, you can create multiple virtual profiles and physical cards for yourself and your team.

Sustainable

When an employee leaves, you can reuse the card with new employees, reducing waste and costs.

Share the way you want

You can share your profile in multiple ways, Card Tap, QR or Link with Contacts.

Track your cards

Track your analytics and the number of people who have viewed your profile to generate more leads.

Save paper cards

Take photo of paper cards handed to you in the events and save them in the app, keep all cards in one place.

Marketplace

Check the dedicated marketplace for the founders with the best offers or add your own products and services.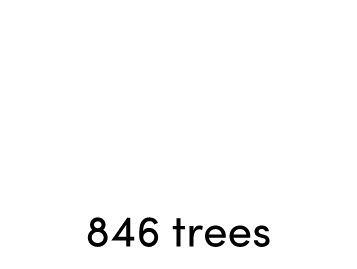 Our goal is to make our world more greener than ever!
We plant trees for every card we sell. Plant trees under your company's name or your name through us and our partner by purchasing 25+ cards.
You can gift trees to help us to reach our goal!
Explore our products
Foil Printed
Plastic Card – Gold Printed

£39.99

★ ★ ★ ★ ★ 5.0

Add to cart

Plastic Card – Silver Printed

£39.99

★ ★ ★ ★ ★ 5.0

Add to cart

Plastic Card – White Printed

£34.99

★ ★ ★ ★ ★ 5.0

Add to cart
ONE PLACE FOR ALL
Your cards, digital profiles, social media's, paper cards, discounts, products, tracking, analytics, all you need is one click away!
Join our newsletter
Join our mailing list to get the latest news and updates about our products and services.
What people say about our product?
Max W.

CEO

"I bought both normal and laser printed metal cards and I have to say, the quality of the cards and the laser print is truly amazing, it works on all the contactless phones and everyone I meet wants one, brilliant work guys!"
Anna M.

Sales Director

"I am impressed with how easy it was to set up my card and my profile, the cool part is that I can even integrate my Calendly along with all my social media channels."
Jack D.

Entrepreneur

"Great work on the app! I own 4 tech companies and I have used many contactless business cards, with x-one.vision all my 4 business cards are in one place! Never came across such an innovative business card that comes with the app, you can create and add as many profiles and cards as you want."
Bella F.

Social Influencer

"As a digital influencer, it is important for me to track my followers, and with x-one.vision's app I can track how many people are visiting my profile and which social media they check the most!"
James V.

Angel Investor

"This is not only a business card, instead of carrying the business cards handed to me at the events, I can simply take photos of cards and add them to the app! Just WOW!"
Matthew S.

Blogger & Influencer

"The best contactless business card! My profile looks soooo good, people are amazed how cool it looks and it's very easy to set up to get started."
Sam J.

Serial Entrepreneur

"I don't know how to tell or describe their company, they asked for feedback but you have to try it. The card quality is 10/10 and the app has tons of features that puts all your business needs in one place, on the top of all that they also have tailored offers and discounts in their marketplace."
Micheal H.

Event Organiser & Manager

"The part I love most about this card is you can share your profile via QR or via Link through the app if you forget your card at home."
Jeffry S.

CEO & Director

"Best decision we made as a tech company! As a founder, it is my job to save money and present my team, we always had to buy new business cards for the new members and if they changed their details we had to throw away all the business cards, and now we bought 50 plastic and 10 metal cards for all members, and team at x-one.vision made a huge discount!"
Got a question? No problem.